In this article, we show how an aerospace OEM manufacturer increased NDT inspection reliability and efficiency with wide-beam, overhead LED UV-A lamps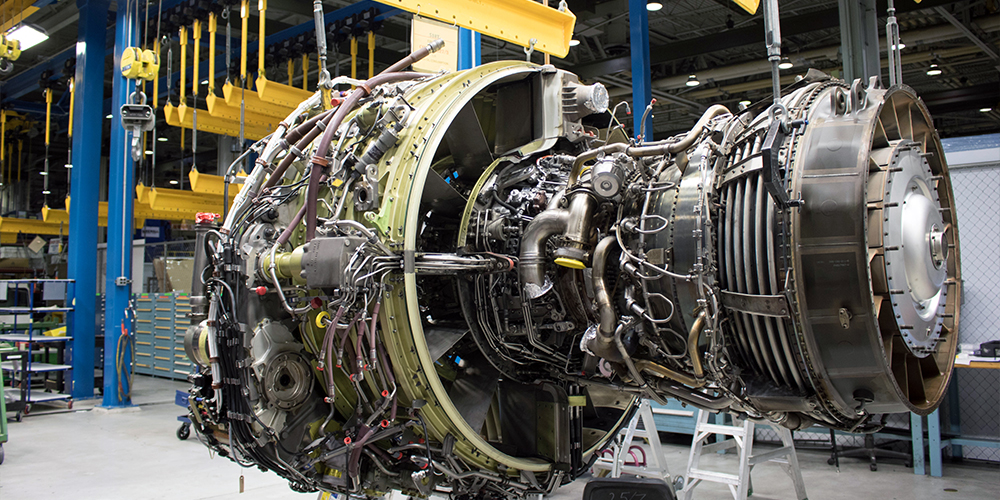 Mercury-vapor lamps are the biggest culprits when it comes to inconsistent UV lighting. Whether you're using a hand-held 100W lamp, a larger 400W HID fixture or even low-pressure fluorescent tube lighting, the intensity and coverage of the lamp can change dramatically throughout the day.
Not only do mercury-vapor lamps take time to warm up to full intensity, but any variation in the line voltage directly translates to a change in intensity. Power fluctuations can change from day to day, or even from shift to shift depending on what equipment is running in the plant.
Even with regular maintenance, the intensity of a particular lamp will fade over time as the bulb is used. An inspection booth with both stationary fixtures and hand-held lamps will have different coverage depending on the age of the individual bulbs and when they were last replaced.
The move from mercury-vapor lamps to LED UV lights helps to eliminate these kinds of variations, but swapping out existing lamps with LEDs can bring its own challenges.
Magnaflux is working with our customers to better understand the issues that end-users face. Below, we explain the challenges one aerospace OEM manufacturer faced, and how Magnaflux helped address their challenges.